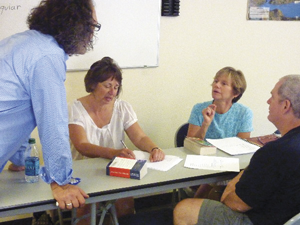 Sign up now for Spanish Summer Intensive classes, levels 5-6. This is a recent addition to the summer intensive schedule and is not printed in our summer catalog.
The Level 5-6 intensive class focuses half on grammar and half on conversation and runs for two weeks in the mornings starting August 19.
Sign up and reserve your seat!