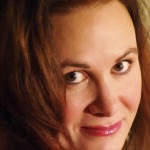 Evon Davis has taught a variety of writing and personal growth classes here at CFU for several years.  Happily, she takes advantage of our "learning exchange", that encourages teachers to take each other's classes.  Recently she took Sarabeth Bjorndahl's  class, "Take Control of Your Life: Set Healthy Boundaries" and wrote about her experience in this class as well as her thoughts about David Steele's "The Key to Intimacy:  Compassionate  Communication".  Read Evon's insightful comments her her blog post, "Is a Lizard running Your Life."

Reading Evon's blog post will reinforce for you the fact that CFU has high quality instructors who bring great value to the community with their classes.
Evon's classes include "Treasure Mapping: Creating a Map to Your" Life's Vision" and  "The Law of Attraction: Creating a Life You Love", as well as a variety of writing classes.