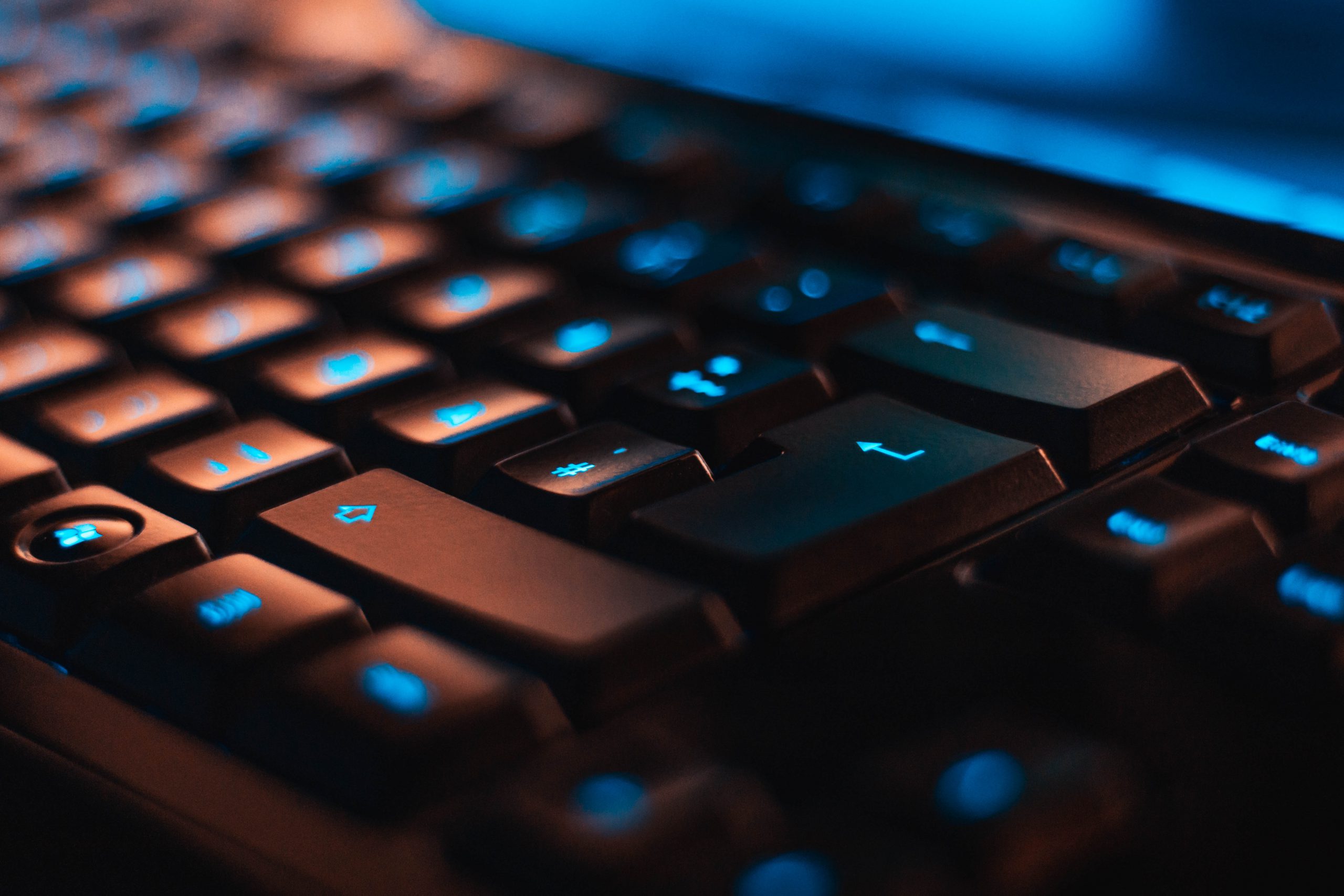 Computer Training & Technology
Need to update your skills for your job? Want to get creative? Find all kinds of opportunities for computer training at CFU. You can also get help to maximize your use of your personal technology.
Our computer training programs are designed for people who want to upgrade their skills to find a new job or advance in their current position. We also offer classes for very beginners to get comfortable using their computer and email. Our Microsoft Office applications help you get up to date in the software that is used most for professional purposes.
Classes can also help you give more effective and engaging presentations. Adobe Creative Suite Programs give you the knowledge and tools to design professional print or online content. Our Technology and Design classes provide opportunities to gain valuable resource into website security and cybersecurity and become informed about data protection and threats.
We offer online, in person and on demand eLearning classes to meet the needs of today. Online courses are held in real-time sessions enabling interactive communication with our instructors. Students are able to ask questions and to actively participate in their learning. Our in person classes are small and are conducted in an unintimidating and encouraging setting for questions and learning! Our new on demand eLearning courses provide a wealth of information on key topics and subjects presented in videos and training labs you can access when it is convenient to you. See a listing of all the computer classes here. Find the just the classes that are being offered online here.
Beginning Computers & Email
Acquiring solid basic computer skills is essential to navigate in our ever-increasing world of social media, technology and office productivity. Colorado Free University invites and encourages beginners to take advantage of our in-person, hands-on training classes to get you started on your way to understanding and taking full advantage of what having some basic computer and email skills will enable you to accomplish. Even if you have never used a personal computer before, we can get you started at the very beginning. From there, expand your skills with continued learning topics in Windows and Google. See all of the Beginning computer classes here. Google G Suite and Using Gmail classes are listed here.
Microsoft Office Applications
Microsoft Office products continue to be the most prevalent office productivity software in use. We offer training in a wide-range of Microsoft Office Applications. Our classes are also offered in many training platforms to fit your needs; online, in-person and we also offer Excel, PowerPoint, Outlook and Word classes via on demand eLearning. Find the Word classes here, Excel listed here, PowerPoint shows here, and Publisher is here.
Adobe Creative Tools
Let your creativity soar with our Adobe Creative Suite training programs! Whether you are looking for professional design and publishing skills, or are pursuing your own passion for the creative arts, our Adobe programs will provide you with the foundation skills you need. From the layout capabilities of InDesign, to photo editing in Photoshop Elements and Photoshop CC to creating logos in Illustrator, you gain the versatile design skills to succeed. Acrobat classes allow to you take PDFs to new heights. See all of the Adobe classes here.
For folks who aren't ready to take the full plunge, but want to see what some of the Adobe programs can offer, check out these "Exploring" classes.
Blogging, Technology, & Design
Blogs are a great way to promote a business or just connect with others. Be The Blog: The Keys to Writing For the Web can give you tools and techniques available to the everyday user from experts with real-world experience in this field.
QuickBooks
CFU is looking for a teacher to take over this topic. If you are proficient in QuickBooks and would like to explore teaching, email helen@compuskills.com.
All of our instructors are expert communicators and seasoned veterans in their field. They know the reality of the workplace, so you get the skills you need for immediate productivity.
Brenda Bennett is a Colorado native, graphic designer and fine art mixed-media paper collage artist. On staff at CFU for over 8 years, Brenda brings to the classroom a wealth of knowledge in her field, as well as an approachable personality that makes learning fun and comfortable. When not teaching at CFU, she is working from her home studio or chasing adventure in Colorado's back country.
Jeff Danelek has acquired many hours experience in a variety of desktop publishing software programs over the last twenty years He has taught desktop publishing classes through the Aurora Public Schools Adult Education program and is also an author and researcher.
Mitzi Gibson Katz has developed coveted training solutions, and has educated thousands of end users for the past thirty-five years. Mitzi holds a Master's degree in Education, with an emphasis in special education classroom and administration. When the first personal computers were introduced into the market, Mitzi became passionate about technology and made a change in careers from public school education to professional educator, where she began providing computer training. Mitzi prides herself in 'offering 'gentle' instruction with the goal of assisting the student while they capture and retain the information. When Mitzi is not teaching, she can be found in the garden, hiking, bicycling, and skiing with her family.
Sue Price has been teaching computer classes at Compuskills and Colorado Free University since September 2008.  Before she began teaching at Compuskills, Sue taught at CompUsa starting in 2000. Sue teaches MS Office classes during the week, and also Beginning PCs, Google Mail, Google Drive and Windows classes on weekdays, evenings and weekends.
Lou Smith began offering training in 1986 and provided database and IT support at Children's Hospital Colorado Foundation. Lou teaches online evening MS Office classes.