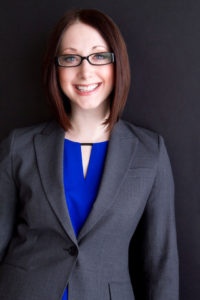 The Self Aware Leader: Discover the Singular Skill for Success
Self-awareness, understanding yourself and how other people see you, is the meta-skill of the 21st century. There is strong scientific evidence that self-aware people are happier and more satisfied with their relationships. They raise more mature children. They're superior students who are smarter about choosing careers.
You probably know that self-awareness is important, but have you ever wondered how you can improve it to make smarter choices, build better relationships and live a better life? In this workshop, organizational psychologist and New York Times best-selling author Dr. Tasha Eurich shares her cutting-edge research from her new book. In fact, you will be among the first to get a sneak peek! You'll learn the roadblocks and surprising myths on the journey to self-awareness and leave with tools to help you know yourself and survive in an increasingly delusional and un-aware world!
Join Tasha on June 13, 2016 for this seminar — learn more and register online.
Dr. Tasha Eurich is a business psychologist and a sought-after coach to CEOs and other business leaders. She is an adjunct faculty member at the Center for Creative Leadership, has published articles in a variety of business publications, and presents to businesses and conference around the world.
Past participants have told us:
[Tasha is] educated, thorough, well-spoken & engaging.  I valued her thoughts & information.""Very academic, well-organized and effective speaker.  I didn't really know what to expect, but was pleasantly surprised to find it was somewhat out of my comfort zone and will procure results you can't get from yourself."
"Very knowledgeable, engaging. [What did you get out of the class?] "How awareness can make one a better leader.