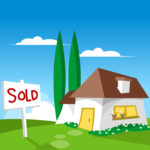 Summer is the typical home selling and buying season, but the Denver Metro home buying market is tough these days.  CFU offers 4 free real estate classes to help answer some key questions.
How to Not Get Ripped Off When Buying a House (#6809)–taught by Chris Thomas of America's Mortgage
Get Your Home Loan Approved! FAQs and Secrets of Mortgage Underwriting (#3503)–Chris Thomas
Do I Stay or Do I Go?  Options for Aging in Place (#3501)–taught by Cellini, an experienced realtor.
How to Buy a House with $1000 Down (#6822)–taught by real estate expert, Donna Sackett, and Carol Core of Security First Financial.