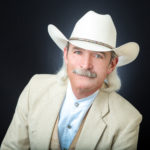 As you leave your 9 to 5 job or sell your business, it is the perfect time to plan the life in retirement that you want. It's finally your time to choose!
To paraphrase a bumper sticker I see often, 'STUFF HAPPENS'. There is the 'STUFF' happens to us, and then there is the 'STUFF' that is inspired by us. To insure the 'Right Stuff' happens in our lives takes forethought and planning.
The transitions of life–leaving home, graduating from college, entering retirement–can be difficult and overwhelming. Not knowing what "stuff" is going to happen next can cause considerable anxiety. However, if we focus on fact that we are in charge of a large part of what happens next, it gets exciting. We have the opportunity at those times of change, to CREATE our next phase of life. Why not take charge!?
We have a terrific database of things, events and activities we know we enjoy,… It's called our past. By investigating and recalling those terrific times we have experienced, we can create a list of activities we find rewarding. The key then is to schedule some of those same activities, or similar events, in our future plans. Transitioning is also a great time to take on a new passion we have been thinking about or even more audacious, something we have always dreamed of. There's no time like now!
There will always be things that happen in our lives we cannot control, but we can surly balance them with those things we can control. With each life transition, our plan needs to include having some fun, embracing the new challenge, and playing with the possibilities. By including the things we know we enjoy, and adding those activities we thought and dreamed about, we have the ability to craft our perfect future with all the 'Right Stuff'.
Charlie Barrett teaches Your Next Chapter: Craft the Retirement That's Right for You at Colorado Free University. This day-long workshop will guide you through the process of crafting the retirement of your dreams. The next session of his course is 2/24/18.