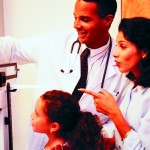 Colorado Free University is offering a full suite of online classes with Health Ed Today online e-learning courses. These courses are highly interactive and provide students with an enriched learning experience.
Courses of online study are offered in the following areas:
Phlebotmy Technician
Medical or Dental Assistant
Pharmacy Technician
Clinical Medical Assistant
Medical Billing & Coding
 Medical Coding ICD-10
EKG Technician, Electronic Health Record Management
Medical Administrative Assistant
Dialysis Technician
ECG / EKG Course for Nurses
 Medical Terminology
Many courses include certification in these areas. Visit the Health Ed Today site to get more information on each specific course of study and view demos–or to sign up!