The Yampa River of northwest Colorado cascades for 249 miles from high in the Rocky Mountains near Steamboat Springs and descends over 6,000 ft. from alpine tundra to parched desert. Bisecting local, state, and national parks, and at times enclosed in a 2,500 ft. deep canyon, it morphs from a cold trout stream to a warm water haven for endangered fish, evolving from placid meanders into famous whitewater rapids.
Join Colorado nature photographer John Fielder as he photographs his way down the entire length of the river from the Yampa's headwaters in the Flat Tops Wilderness at 11,500 ft. to its confluence with the Green River in Dinosaur National Monument. Fielder's sublime images of tundra wildflowers, eagles and elk, and the tributaries and canyons of the Yampa will allow you to feel like you are rowing along with the author!
Rocky Mountain National Park is the spiritual heart of the southern Rocky Mountains, an alpine domain as lush as it is austere, as friendly as it is intimidating. The grandeur of its mountain peaks, the profusion of flowering plant life, and ubiquity of creeks, cascades, and waterfalls creates a setting unique on our planet. Despite its 3,000,000 annual visitors and proximity to sprawling communities, Rocky Mountain National Park remains as natural and wild as any in the continental United States. Over 90% of the park is federally designated wilderness.
John Fielder camped 50 nights in the park during the summers of 1993 and 1994. With a special park permit he photographed almost every alpine lake at sunset and sunrise while exploring the entire 400 square miles of the park.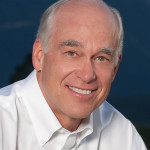 John Fielder has worked tirelessly to promote the protection of Colorado's ranches, open space, and wildlands during his 34-year career as a nature photographer and publisher. His photography has influenced people and legislation, earning him recognition including the Sierra Club's Ansel Adams Award in 1993 and, in 2011, the Aldo Leopold Foundation's first Achievement Award given to an individual. Over 40 books have been published depicting his Colorado photography. Information about John and his work can be found at www.johnfielder.com.
 Slide show runs 75 minutes and includes beautiful music. John will be selling and signing his new book and all of his popular Colorado books and calendars before and after the presentation. His new book Colorado's Yampa River: Free Flowing & Wild from the Flat Tops to the Green will be available.

John Fielder Photography Workshop
4:00 – 6:00 p.m.
John Fielder Photography Workshop Slide Lecture. This is your opportunity to learn landscape photography directly from John Fielder. Find out how John creates his award-winning images and gain a deeper understanding of the visual aspects of nature. In a comprehensive 2-hour slide show lecture learn how to improve your compositions and get an insider's look at professional techniques. At the end of the lecture, John will discuss the most important tools used in post-processing programs such as Lightroom. Appropriate for all levels of photographers, beginner to advanced, and a great way to improve your travel photography.