Genuine human connection is a basic need. Step away from your screens and find out how you can improve your relationships with classes at Colorado Free University.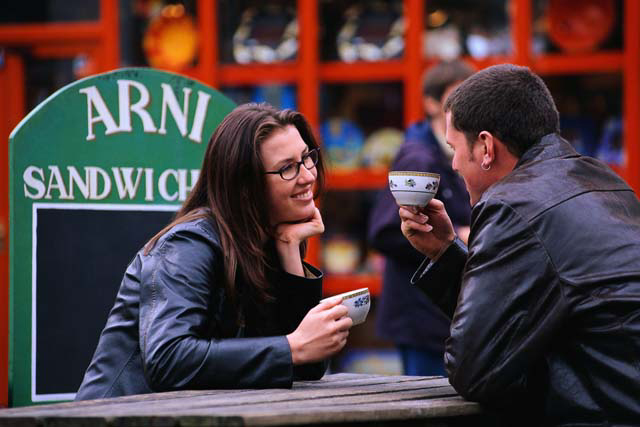 7 Dynamics That Turn Good Relationships Bad: How to Fix Them Or Heal and Move On There are certain relationship dynamics that when not addressed can make even the best relationships go bad. This workshop with Fran Gallaher will help you identify the fault-lines in your relationship and what you can do to make it better.
Assertiveness for Everyone Being able to stand up for yourself, without becoming aggressive is critical for good relationships, as well as for self-esteem. Sarabeth Bjorndahl shares a simple formula for expressing yourself that you can adapt to different situations.
Empathy-Based Communication: Authentic Presence for Successful Relationships Learn how to become more aware of the needs that drive your actions and the needs that motivate others. David Steele models an approach to speaking and listening that will strengthen relationships in all areas of your life.
Take Control of Your Life: Set Healthy Boundaries Healthy boundaries allow you to nourish your self-esteem and better direct and control your life. Sarabeth Bjorndahl shares knowledge about boundaries, how to set them and what to do when others cross them.
Building Strong Relationships: How to Resolve Conflict and Build Trust In this interactive course, Lindsay Hayes explores ways to manage conflict so that you can build stronger, more respectful, and supportive relationships with family members, co-workers, and friends.
Have Them at Hello: Making a Million dollar Impression Gary Michael explores how to be fully present and make others feel important. He shares communication skills that will fit with your personal style.
Get (and Give) What You Need: Using Emotional Intelligence in Relationships Being aware of your own emotions and tuning into the emotions of others is the key to rich connections. Fran Gallaher leads you in an exploration how to enrich your interactions, both casual and intimate.
Learn about Colorado Free University's registration process and policies. Hop in a class to improve your relationships now.