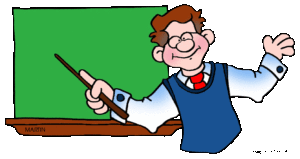 Have you thought about teaching a class? Colorado Free University is looking for people with expertise and passion to share their knowledge and skills with other adults. When you teach a class, you make new connections, hone your skills, and give back to your community. Colorado Free University sweetens the deal with our learning exchange, an opportunity to take other teacher's classes for free. Instructor, Caitlin Berve, writes about her experience taking classes.
How Colorado Free University Enriches Its Instructors
by Cailtin Berve

One of the best parts about teaching a class at Colorado Free University is the learning exchange program, where teachers can take each other's classes. This not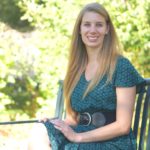 only gives educators the opportunity to learn something new, it also allows us to see how others approach teaching, connect with each other, and get to know more students.
I began teaching young adult fiction and origami at CFU while I was in the process of starting my editing and writing business. CFU gave me the opportunity to take classes on building marketing calendars, using Google Analytics, leveraging social media, and more. I not only learned how to market myself and my business; I learned how to be a better instructor by watching my peers.
I am consistently impressed by the quality and kindness of the instructors at CFU. Every instructor I have interacted with is genuinely invested in their students. They want their students to take what they learn in their class and use it to thrive. One instructor even flies to Colorado once a month just to teach his CFU courses. Through slides, one-on-one meetings, and lists of resources, many instructors continue helping their students master the skills they teach after the class is over. After seeing the kinds of extra resources my peers provide, I expanded the readings, instructions, and examples I give to better meet the needs of my students.
The knowledge, experience, and enthusiasm CFU instructors bring to their classroom is invaluable. The instructors I've met are experts in their fields who love teaching. Because they work in their industries, they are able to share how to apply skills and knowledge to the real world. This is huge. One of the biggest frustrations I had while earning my MFA in creative writing was how out of touch with the world of books outside of academia my professors were. CFU instructors are fully immersed in their industry, so students don't have this issue.
One of the best pieces of advice I have gotten recently came from CFU's course How to Plan a Marketing Calendar That Works for Your Business. Instructor Laura Pence Atencio told the class not to try and do everything at once. Whether you're just starting your business, expanding, or revamping, pick one aspect of your marketing (or anything) and focus on that. Get really good at your chosen aspect, then add the next thing. This step-by-step process is something that can be applied to many CFU courses. When students are implementing what they have learned, they should start with one aspect and get comfortable with it before moving on to the next one. I have applied this advice to my marketing efforts and the information I received in other courses and tell my writing students to focus on one thing at a time when revising.
I believe every CFU instructor should take advantage of the learning exchange program. It will both make them a better teacher and give them the opportunity to learn something new. With so many different kinds of classes offered, there is a course to interest everyone. I will continue utilizing the learning exchange program and hope other instructors will do the same.
See Caitlin's classes here.
Find out more about teaching a class at CFU.
Get all the information you need to submit a proposal.