Explore the special opportunities and brand new classes for late summer and fall at Colorado Free University!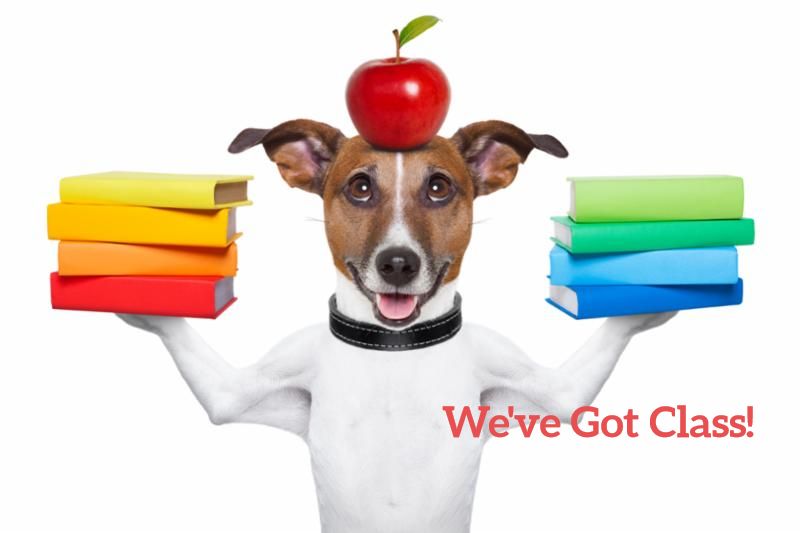 ---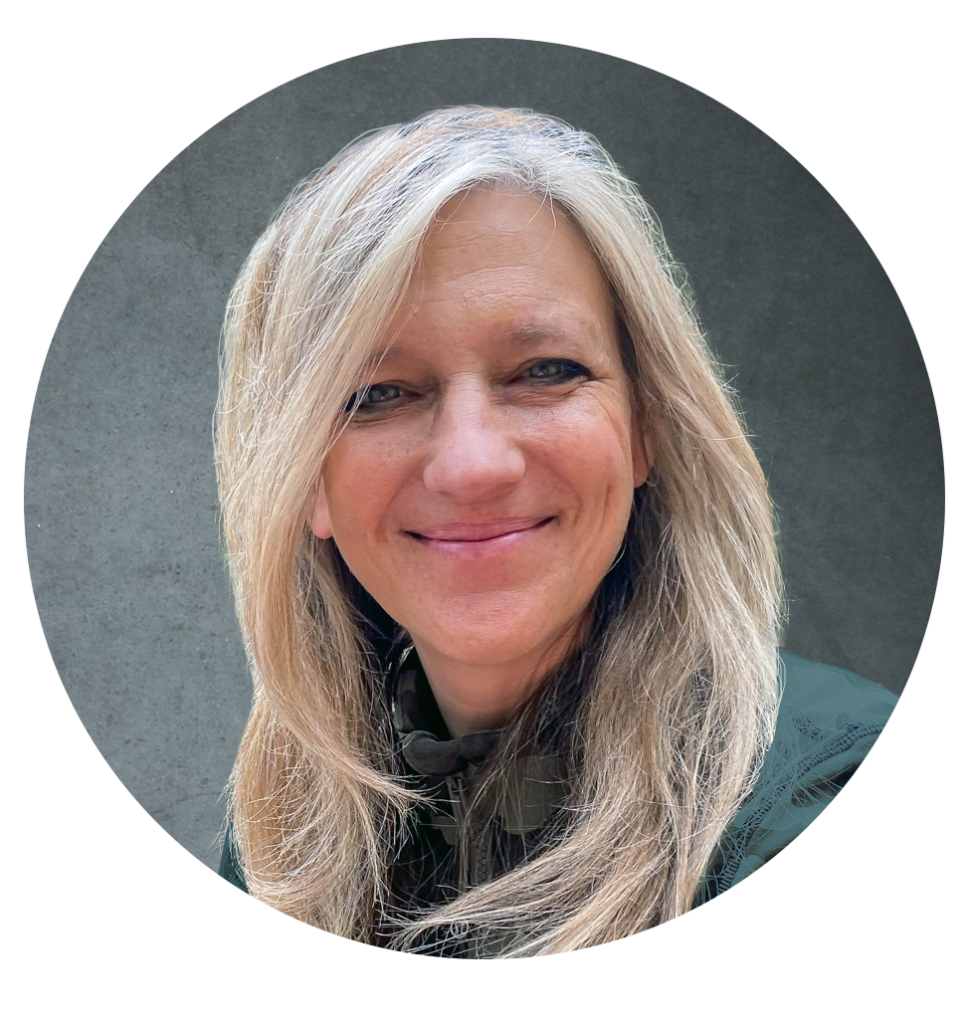 Inclusive Leadership: Essential for Aspiring Leaders, Boards, & Corporations
So You Want to be a Great Leader?
Change "It's How We Do Things Around Here"
No matter what your role in your organization, join other leaders and equity champions in discussing the challenges, opportunities, and nuances of "DEI" at three levels of the organization: visible artifacts, espoused values, and underlying beliefs (e.g., decision-making, communication, who gets appointed to leadership, and the adage "it's how we do things around here"). Using interactive discussion and case examples, we delve into how unconscious bias, privilege, and power shape human and organizational behavior, and examine how to align your leadership practices to be inclusive at three levels of the organization. This workshop is provided by Social Justice Associates whose mission is to empower people and organizations to thrive through just equity and inclusion practices. Their work is rooted in intersectional research, organizational theory, and real-world examples from popular culture, news media, history, finance, and law. Social Justice Associates was founded by Amy Bonomi, PhD, MPH, an award-winning professor at Ohio State University (2006-2013) and Michigan State University (2013-2021) and consultant for the U.S. Department of Justice. Dr. Bonomi has guided thousands of individuals and teams in DEI-related quality improvement assessment and strategy.
Next session is on 9/14/2022 (#8880D) – Online
Equity & Inclusion Certification Program
Whatever your work or volunteer setting, it is critical that you have a solid understanding of the concepts and practices involved in diversity, equity, and inclusion (DEI). This 10-hour program is the recommended minimum requirement to empower professionals to become more proficient in DEI concepts, practices, goal setting, measures, and ideas to test locally. The certificate program covers key DEI concepts and skills building, and centers best practice DEI strategies within evidence-based organizational change models. The training is accessible to all professionals, regardless of position, previous training, or level of knowledge.
Facebook is a powerful avenue for promoting, sharing, and growing your business. This class is for entrepreneurs, professionals, and business owners who want to gain more clients and close more deals without spending more marketing money. You will learn how to use your personal Facebook page to generate quality leads, establish credibility, and build loyalty. We'll discuss prior best practices that are no longer working and common mistakes people make with social media. Identify who you are as a personal brand, who your target market/niche is, and how to connect with those people
Starts October 5th (4 Wednesdays) (#8877CE) – Online
---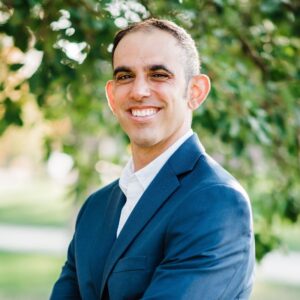 Matthew Thomas
Optimize your Job Search Using LinkedIn
LinkedIn is the world's largest professional network with more than 830 million members in more than 200 countries and territories worldwide. Wow, all those people in one spot can make the world much smaller! In this interactive workshop, learn how to utilize your LinkedIn Profile and account to enhance your career search, connect with people better, and find creative ways to gain more access to hiring managers
Starts September 15th (#3115B) – Online
---
Exploring Mediation as a Career
Maybe you have been told that you are good at solving problems or working with difficult people. Someone may have even said that you would be a great mediator. This class will answer your questions about becoming a mediator. Learn about various dispute resolution processes and more specifically about mediation and its benefits. Discover various ways people respond to conflict and when these responses are useful or not useful. Become familiar with the differing mediator roles and their impact client satisfaction. Find out what skills are needed to become an effective mediator. Realize the steps you can take to become a mediator and start a dispute resolution career.
Starts August 27th (#3343HT) – Online
Basic Mediation Training: Become a Mediator
Learn the mediation process and get started using the skills of mediation. This course is for anyone involved in conflict management on a personal or professional level. The 40-hour Basic Mediation course is the recommended minimum requirement for, and serves as your foundation to building a career as a mediator in the state of Colorado. You will learn to modify past learned behaviors, develop basic essential skills, and effectively mediate with minimal mentor support through integration of theory and practice, modeling, exercises, and simulations, and self, peer, and instructor evaluation.
Starts Sept 7th – Sept 13th – 5 sessions (#3356BV) – Online
---
Stephen Replin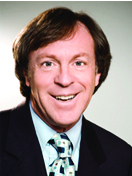 Don't be fooled by a "standard contract!" If anyone tells you to just sign a contract because it is simply their "standard" contract, that's when an alarm bell should go off. Get that contract reviewed by an attorney! Let's face it, few people will draft a contract for your benefit. In this educational seminar learn how to look at a contract. You'll learn some of the contact terms that make a contract good and some that make it bad. Become better equipped to understand what the other side is up to and how to stay protected. In class we'll review different types of contracts, including purchase and sale agreements and partnership agreements.
Starts September 12th – (#3620E) – In person
See all of Steve's classes here
---
Laura Pence Atencio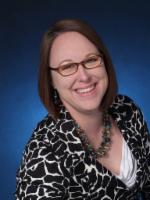 Facebook and Instagram can be power tools for marketing your business. Learn to build your audience on Facebook and Instagram to establish yourself as an expert in your chosen field and promote your business, website, blog, and products or services. This intermediate class is for those who already have accounts and basic knowledge of how to use Facebook and Instagram. You should already know how to create and share basic posts on both platforms and have our business pages created. We will cover strategy, tactics, and tools for growth and management using business accounts, pages, and groups.
Starts August 31st (#3732BY) – Online
See all of Laura's classes here
---
Paul Mladjenovic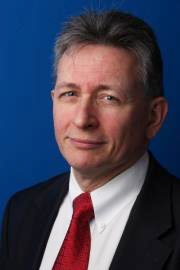 Crisis Investing: How to Prosper During Inflation, Economic Chaos, & Market Turmoil (Online)
Let's face it…we are in unprecedented times. Yesterday's financial strategies could be devastating for your financial health. Paul Mladjenovic, CFP is a national speaker, consultant and author of Stock Investing for Dummies. Since 1986, he has helped his students learn about investing, the economy and financial planning. He will offer perspective that many financial advisors are not currently considering.

Starts September (#6651B) – Online


Ultra-Investing Using Options: Intro to Options (Online)
This course is not for the financially risk averse! Learn the strategies that experienced investors use to make tremendous profits. Learn about versatile, powerful speculative vehicles and call and put options, and also explore how to use options on stocks, indexes, gold, oil, or other investment vehicles. With these investments, you can make a small fortune overnight or, if you're not careful, lose one, so it's important to learn from a pro with a strong track record. Learn safe call and put strategies where you can speculate with as little as a few hundred dollars and also learn how to use options for either quick gains or a steady income. Discover resources and websites to track the markets and gain the valuable information you need to succeed.


Starts September 12th (#6655BK) Online


Home Business Gold Mine
Turn your talents, hobbies, and skills into big profits from home, part-time! In today's economy, it makes sense to supplement your income. Discover over a hundred ways to make money and have fun doing it. Find out ways to enter the "sharing economy" that go beyond Uber and Airbnb and learn how to earn money with your smart phone; explore hot areas such as mail order, drop-shipping, Internet businesses, online auctions, self-publishing, brokering, liquidating, and more. Explore selling on Amazon and eBay, and learn about other low-risk, minimal investment, and high potential businesses that can be done in your spare time. You will also learn how to get thousands in tax benefits from a home office.


Starts September 13th (#6673AI) – Online
---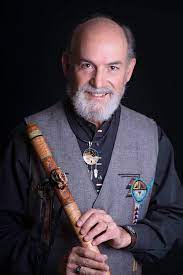 Native American Flute Summer Refresher
Have you taken advantage of Tom Farber's Native American Flute classes here at CFU or have some skills you've learned elsewhere? Tom is creating this special summer opportunity for you to pop in for a refresher class so you can keep your skills up and enjoy the beauty of playing from the heart. We've scheduled these sessions to work around your busy summer activities – you can take one class or come to them all. Some experience needed, but all level of players are welcome.
Next session is August 8th (#1673D) – In person
See all of Tom's classes here.
---
Brian Stoll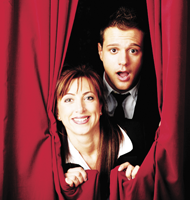 Broadway is Back! How to Get the Most from your Trip to Broadway
If you are eager to travel to the Big Apple and see some shows, do yourself a favor and go prepared. Things are trickier now as theatres and theater-goers navigate the challenges of the ongoing pandemic. Theatre enthusiast Brian Stoll will provide an update on the state of Broadway as well as inform you how you can see shows for under $60, which includes same-day-ticket options! He will also explain why the Broadway Playbill is such a treasured keepsake for theatre patrons. Brian fell in love with Broadway while in college and interned for a short time on Broadway after graduation. He has seen over 200 Broadway productions for less than $60 a ticket! He has offered this presentation over a 100 times to learning centers in the New York area and now, thanks to Zoom, folks anywhere can take advantage of the tips and tricks Brian has learned.
Starts August 17th (#1200B) – Online
---
Sean Crum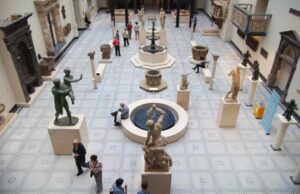 Divine Genius: Appreciating the Art & Life of Michelangelo
During his life Michelangelo was believed to have the gift of divinity. After five centuries his art still impresses us with its monumental range and originality. In the fields of sculpture, painting, and architecture, he made important contributions that influenced all artists and architects who followed. His sculptures of David, Moses, and the Medici Chapel influenced Bernini and Rodin. His paintings in the Sistine Chapel influenced Mannerism. And his architectural creations in Rome and Florence can be seen in almost any state building around the world. If his life and art were an agony to him, they have been the source of ecstasy for viewers ever since. Join professional artist and art historian, Sean Crum, in this overview of Michelangelo's work. Sean has received over 40 art and educational awards, been featured in 12 One-Man Shows, and has been accepted in over 60 juried shows. An educator for 45 years, Sean continues to teach at lifelong learning centers, libraries, and art organizations in his home state of Ohio.
Starts October 13th (#1252A) – Online
See all of Sean's classes here
---
J. Allen Danelek
Ever since man invented the camera, people have caught images of what they purport to be ghosts. In this class we will look at the history of spirit photography from the hoaxers of the nineteenth century to modern time. In this balanced presentation, we'll look at how difficult it is to create a believable hoax and examine common camera anomalies. We'll also take a look at authentic ghost pictures, including ones from the instructor's private collection. Guaranteed spooky fun for all ages. J. Allan Danelek is a paranormal researcher and author of The Case for Ghosts, now available on Amazon.
10/14– Ghosts Caught on Film: A Look at Spirit Photography (#5211AB) – In person
See all of Jeff Danelek's classes here
---
Dr Helen Hand
Assertiveness for Work and Personal Relationships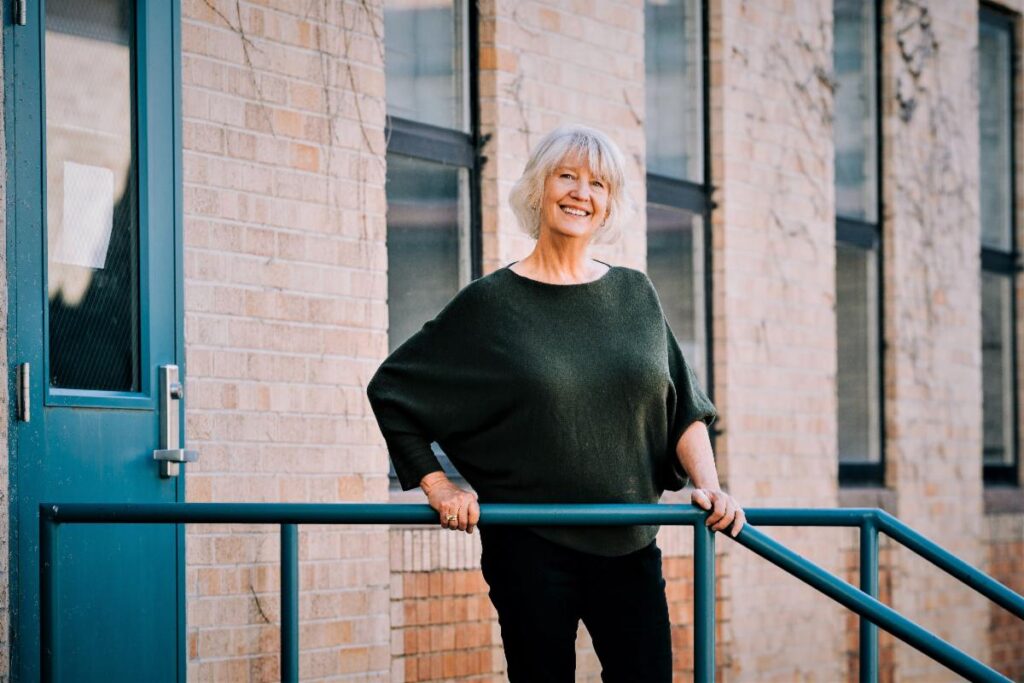 Assertiveness is a core life skill. Reacting emotionally when you feel slighted or mistreated can get you into trouble. The goal is to be an effective advocate for yourself, while maintaining regard for the person you are dealing with. You want to be able to respond thoughtfully rather than to react impulsively. The key is to slow yourself down so that you bring a measure of objectivity and consideration to the situation. Taking a moment to consider the other person's perspective can make all the difference. In this practical and interactive class, you will learn strategies that can enhance your ability to stand up for yourself without becoming aggressive. You will have an opportunity to practice a simple formula for expressing yourself that you can adapt to different situations. Helen Hand, PhD, is a clinical psychologist with over 40 years of experience. She is also president of Colorado Free University.
8/9/2022 – Assertiveness for Work and Personal Relationships (#3162BR) – Online
---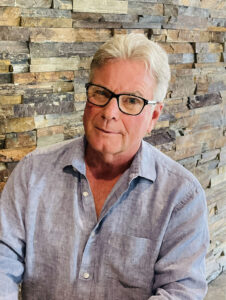 Patrick Barnett
Harness Your Mind For Health and Wellbeing
This experiential class provides you tools to embrace wellness as your norm. Whether you have been diagnosed with or are being treated for a health challenge, are facing a procedure, or simply wish to improve your overall wellness, you will gain the confidence to move naturally and comfortably toward greater health and peace of mind. Together we'll work to take back control of your life using fun and powerful hypnosis techniques. Learn to achieve and maintain a positive mind-set and be able to naturally decrease or eliminate pain and anxiety related to life or health challenges.
Next session is August 20th (#2560B) – In person
---
Sheila Summers and Nancy Montgomery
Camping 101: Tent Camping for Novices
Have you recently moved to Colorado and want to enjoy the great outdoors but have no idea where to start? Have you always wanted to go camping, but your family isn't interested? Is wine around the campfire more your style than 20 miles of backpacking? This hands-on, how-to course focuses on the essentials of tent camping for those who have little or no experience. The goal is for you to gain the confidence to venture into the outdoors to experience camping, staying safe and having fun! Participants will set up and take down a tent, cook a meal on a propane stove, and do the clean-up and packing of a carefully designed camping kit. You don't need to travel far, as class takes place at the CFU campus in Lowry. Sheila Summers is an experienced higher education instructor and Nancy Montgomery is an experienced event planner. Sheila and Nancy have camped together many, many times throughout their 30+ year friendship and are eager to share their knowledge with you. They've created their new business, Camping with Colleens, to develop ways to make camping easier for all.
Next class begins 8/13 (#7415B) – In person
---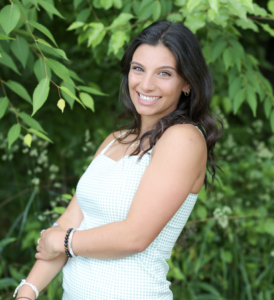 Guilia Cammarano
Make Friends with Food: Building Habits to Align with Your Healthiest Self
How do you get along with food…really? Is your relationship balanced and friendly, or does food (e.g., cravings, binging, or unhealthy habits) have the upper hand? Taking a holistic approach, this class will empower you through body-awareness, balanced nutrition, and healthful eating to become your healthiest self.
Starts August 8th (#5434A) – In person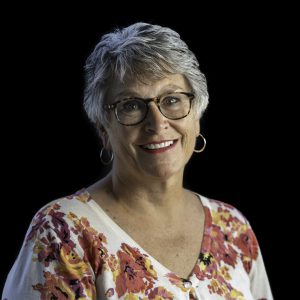 ---
Mary Jo Heins
2023 Medicare Update
Medicare's Annual Enrollment Period runs from October 15 to December 7 each year. This is your opportunity to make changes to your Medicare plan if your current plan is not working for you. The insurance companies want you to feel unsettled, call their 800#, tell you what they want you to hear, and enroll you in their plan, even if it isn't the best plan for you. Mary Jo Heins is a local independent insurance agent/educator specializing in Medicare. She will tell you what you need to hear about the plan changes for 2023. This class is designed for people who are already enrolled in Medicare.
10/8/2022 – 2023 Medicare Update (#6608C) – In person
See All of May Jo Heins' classes here
---
Home and Garden
Linnea Bjorkmann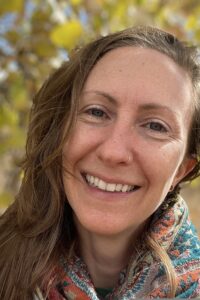 Home Food Gardening: Fall Harvest & Winter Preparation
Linnea Bjorkman of Whole Root Wonder has guided gardeners through the seasons of preparing, planting, and tending their vegetable gardens. In this final class in the series she gives tips on harvesting your final crop, extending your growing season, and what to do before the first frost. She discusses all the things you will want to know to build your soil for next year and plan for next year's planting. Topics include: sheet mulching, getting supplies, fertilizing fruit trees, planting garlic, watering through the winter, and more. Whether you've taken previous sessions or not, if you have a garden, you'll get invaluable information and ideas from a pro.
October 8th – (#6551A) – Online
---
Deborah Rae Cerni
Holistic Interior Design For Home, Health & Happiness
When you walk into a room, before you notice any details, you immediately feel something. The effects of our daily spaces on our sense of well being has been well documented in research across the sciences, but until recently largely ignored by interior design. This practical, interactive seminar is eco- and budget- friendly. Learn tips, tricks, and techniques to solve your design dilemmas while enhancing your wellbeing. This is not another version of feng shui, but it is a seismic shift in our approach to our homes. A pioneer in holistic design, Deborah Rae Cerni believes holistic interior design is a learnable life skill, an essential and enjoyable form of self-care. Her company, Innergized Designs, LLC has earned design service awards including from the well-known design platform, Houzz. She recently has been a featured expert on Redfin's blog and The Art of Anti-Aging's Now It's Personal online summit. She is coauthor of the international bestseller How Big Is Your Dream and author of A Holistic Sense of Home, A Quick Guide to Designing a Better Quality of Life.
Next class starts 8/28–Holistic Interior Design for Home, Health & Happiness (#6512AH) – In Person
Neal Feldman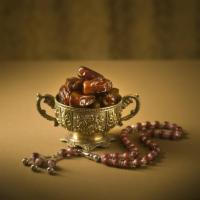 Beginning Conversational Arabic
This class is designed to get you started speaking Arabic. It's intended for those who want to travel or do business in Israel/Palestine, Lebanon, or Jordan or are interested in Arabic cultures. You'll learn the basics of communication in the Levantine Arabic dialect without needing to learn the alphabet. Find out how to introduce yourself, tell time, speak about your family and academic and professional background, get directions, as well as how to order authentic Arab dishes and haggle for gifts in the Arab souq (market). In each class you will learn basic skills and then have a chance to practice using role-play conversation scenarios and drill common dialogues in groups. Neal Feldman is a proficient Arabic speaker who has lived and studied in the Middle Eastern region. He has a BA in international studies and an MA in Middle Eastern studies. Ahla wa sahla!
Starts August 8th – Sept 12th (5 Mondays and 5 Wednesdays) – (#8004BO)
---
Computer Skills
Why CFU for your Adobe training? Our fees are 45% less than what you'd pay for the same information elsewhere in town. Plus, classes are small and you get lots of individualized attention.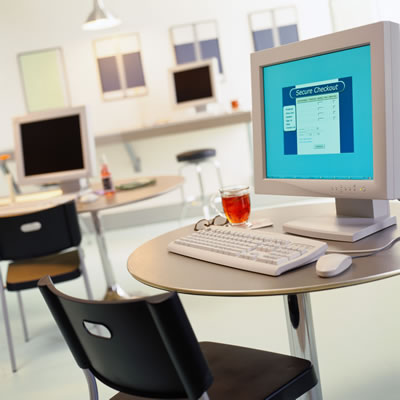 9/13/22 – Adobe Photoshop CC: Boot Camp (#3448DVZ) – Online
Jump start to your comprehensive basic Photoshop training with our Photoshop Boot Camp! Learn the most essential fundamentals of Photoshop CC with structured hands-on, instructor-led training. Topics include; image re-sizing and composition considerations, basic selection tools to make subject manipulations into a composite image and get hands on with layers. Discover realistic approaches to photo retouch and repair; work with layers and experience typography with special effects applied. Course focus will also include best practices and efficient workflows as you delve into the incredible creative capabilities of this image editing program. Acquire the foundational skills you need to create amazing composites and image edits of your own Thorough yet well-paced, Brenda Bennett will translate the incredible tools of Photoshop and guide you to your best start in the real-world creative possibilities of this program.
8/8/2022- Adobe In Design CC: Boot Camp – (#3453GZ) -Online
Jump start to your comprehensive basic InDesign training with our InDesign Boot Camp! This course provides the foundational skills required to navigate the incredible Adobe InDesign CC and introduces the fundamental tools needed to create files that look polished and professional. Real world basic tasks are presented in an easy-to-follow, step-by-step format using hands-on exercises. Learn to use the tools in Adobe InDesign to create professional page layouts – combining imagery, graphics and typography in one fluid document. Topics covered include: how to use the drawing and design tools at hand, how to create and save custom gradients and the gradient tool; proper image placement and management; linking text frames and basic typography controls. Course focus will also include best practices and efficient workflows as you delve into the amazing creative capabilities of this page design program. Your instructor's enthusiasm will be contagious during the thorough, yet well-paced course.as you learn InDesign! Brenda Bennett will translate these incredible tools and guide you to your best start in InDesign. Up your InDesign work game with page design and layout skills that will enable you to work quickly and efficiently using Adobe InDesign tools and design environment.