Tom O'Dwyer shares the five benefits of Stone Balancing!
Growing up in Ireland I was struck by the stone walls that surrounded fields in the country. I spent my career as a stone mason, enjoying the beauty that stone added to a client's property. Not surprisingly, when I retired, I gravitated to a stone related hobby—gravity stone balancing. A friend sent me a video of someone balancing stones. I immediately found some rocks and tried it myself. I was hooked.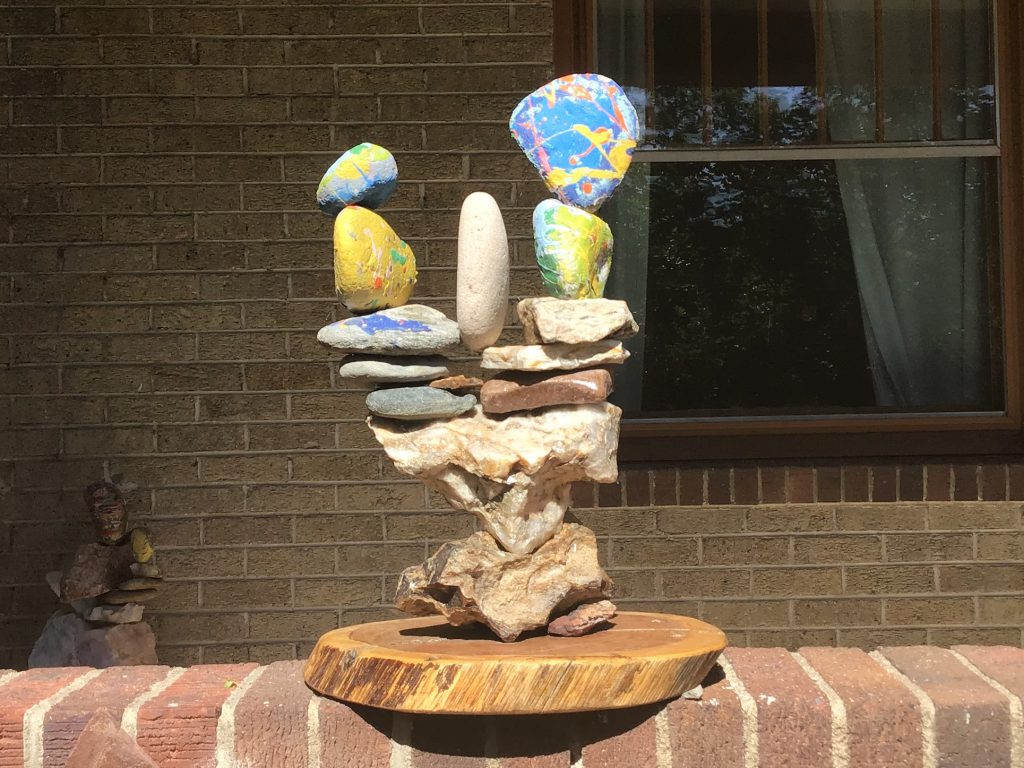 After I displayed some of my balances in the yard, a few neighbors asked if I would teach them. That's when I discovered how much others enjoyed this hobby as well.
Why should you try your hand at balancing rocks?
Consider the following the top 5 benefits of stone balancing:
It is fun! There is nothing like the first time you try a balance and reach that moment that you have to let go of your creation, not sure if it will stand or fall. When it stands, you're exhilarated. When it falls, you laugh and try again. It's the only time I've seen people 'fail' and laugh about it!
Builds focus: Your attention is solely focused on finding the balance point of the rock. Distractions fall away as you work.
Allows creative expression: There's no right or wrong in stone balancing. It's very individual. You choose the rocks, you choose the placement and you create your own unique balance each and every time.
Relaxing: Some people have described stone balancing as a meditative experience. Being relaxed helps you find the balance point.
Expands horizons: Stone balancing allows you to try something different and possibly discover a new obsession. When was the last time you played with the forces of gravity?
The beauty of stone balancing is how accessible it is. I've taught children and adults as well as people with different physical challenges. All have successfully learned to balance.
Stone balancing may or may not be for you. You'll never know, however, until you give it a try!
Take this online class to learn how to do stone balancing
This delightful class will get your started. You don't need fancy equipment, just an assortment of rocks that you collect on your own. You can do this pretty much anywhere and anytime. And, no special talent is required, just a bit a patience. In the course of the class you'll create four formations: true balance, counter-balance, zig-zag counter-balance, and arch, all without adhesives or other supports.See all the upcoming sessions of the class here. Find out what materials you'll need to gather.