My Rocky Path to Understanding My Company's Financial Story
By Libby Smith
QuickBooks Pro Advisor at ATLAS CPAs & Advisors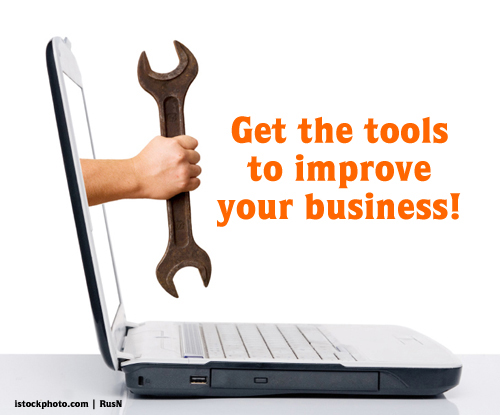 Lots of entrepreneurs own QuickBooks, but most wish they were better at using it. The key is to really learn Quickbooks. That was certainly true for me when I owned and operated 5 retail gift shops around Colorado.
I started the stores because I loved the clever and classy merchandise, as well as having interesting customers from all over the world. When I was introduced into the reality of bookkeeping and accounting, it was painful and I was terrible at doing the monthly, quarterly and yearly work.
I didn't start paying attention to what it took to do a good job until I almost lost one of my stores. An employee was stealing so much merchandise and money that I almost ran out of cash to operate. Once I faced that, I faced the fact that if the store failed it would be all on me rather than the dishonest employee. It was a very harsh reality to face, but the result was astonishing. Once I was motivated to learn and act, over the next year I improved all the financial measures that were important in running a successful business. And most importantly, I'd learned to read, and write, the financial story of my business.
If you're getting that nagging feeling that it's time for you to grow up financially so you can grow up your business, sign up for my class "Basic Accounting for Entrepreneurs." Besides learning how accounting is a brilliant organizational tool to tell the story of your business, I'll do it in a way that will motivate and inspire you to actually want to do it.
There's a quote my clients love: "The difficult must become habit, the habit easy, the easy beautiful." This was on a sign that hung over the Moscow Ballet, and it's easy to see the wisdom. It's a bit of a stretch to figure out how it applies to accounting—but it does! The difficult chore of monthly bookkeeping becomes habit once you do it a few times; that habit becomes easy when you've done it for a year; that ease becomes beautiful when you can trust the numbers to make decisions and have the peace of mind that your books are ready for tax prep.
The firm I work with is ATLAS CPAs & Advisors PLLC. We work with lots of QuickBooks entrepreneurs and encourage them to get financially savvy so they can grow a successful business. It's about time you get smarter so you don't have to work harder.
First on the path is my Basic Accounting for Entrepreneurs.  QuickBooks is easier to learn and use when you have the big picture of how accounting works.  Once you know how lists are organized, customer and vendor systems work and what reports guide your business, QuickBooks can make your life easier and more profitable.  I have been a QuickBooks and accounting coach for entrepreneurs for 25+ years. I love demystifying boring number stuff and making it interesting and empowering.
Next, you can learn Quickbooks for your business accounting with either QBDesktop Basics or QBOnline Basics.If QuickBooks is new to you, or you taught yourself, you'll learn helpful features and tips that make your work much easier and accurate. Talena Johnson is an accounting professional at ATLAS Advisors with 20 years of helping small to mid-size businesses. She is a QuickBooks® ProAdvisor and is a frequent presenter and trainer on the software. She loves to help clients learn the value of good systems and using tools to grow their business. She'll share useful Quickbooks tips and tricks.
Then, if you've been using QuickBooks but want some support to optimize your effectiveness, my colleage at ATLAS, Kelli Marincin, offers One-on One QuickBooks Project Coaching. She can help you get set up or clean up your current account. Kelliis a QuickBooks QBO Pro Advisor with ATLAS CPAs and Advisors. She is experienced with QBD (QuickBooks Desktop) and QBO (QuickBooks Online). This is a great value since her usual client billing rate is much higher. Once you register, CFU will put you in touch with Kelli to schedule your online coaching sessions.