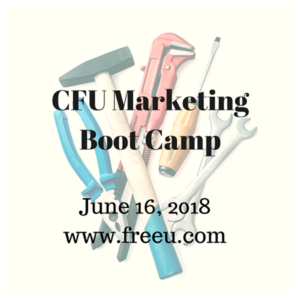 Small business marketing has unique challenges as businesses need to do more with less. CFU has always been the friend of the little guy who is running a business on a shoestring.
With the internet and social media, there are so many options and so much to know. Marketing dollars are limited, so you need to know how to maximize your ROI. A day-long symposium designed for small businesses to gain tools and strategies for marketing their businesses. These marketing experts will give you strategies and tools to power up your small business marketing. Participants will attend a keynote that gives an overview of marketing principles and then have a choice of three different breakout sessions. The day ends with a Q & A panel discussion.
8:30AM: Check in
9:00-10:20AM:
Keynote Presentation: A Strong Marketing Plan = A Strong Business
We'll kick off the marketing boot camp with a big picture look at the basics of marketing for your small business: what you are selling, what your pricing position is; who your target market is; how much competition you face, and which 3–5 types of marketing will work best for your business. We'll also cover how to set realistic marketing goals and how to test and track if your marketing is working. Jennifer Croft has taught more than 3,000 people how to start and run their own small businesses. She has also worked on more than 600 websites. She is the founder of 5-Minute Classes, an online resource for small business owners.
10:30-11:20AM: Breakout Session 1
Authenticity in Marketing—Aimee Skillin
Inbound Marketing for Small Businesses—Brad Friedman
The Anatomy of a Converting Ad and the Process of Ad Testing—Roger Cunningham
Write a Book to Establish Yourself as an Expert—Otti Seiden
11:30-12:20PM: Breakout Session 2
3 Steps to Creating EPIC Sales and Success in Your Business–Carl Swanson
If Your Customers Don't Understand You, They Don't Buy From You—Emilie Hagny-Downs
Ten Ways to Make Your Website Work for You—Jennifer Croft
Capture, Keep, and Convert Customers with Dynamic E-Newsletters—Jules Marie
Make Networking Worth Your While—Joyce Feustel
12:20-1:30PM: Lunch on your own. Bring a sack lunch or go to one of many nearby restaurants.
1:30-2:20PM: Breakout Session 3
Planning Your Marketing Campaign—Laura Pence Attencio
Search Engine Optimization—Todd Bublitz
Gotta Go Visual: YouTube, Facebook Live, and Beyond–Deb Flomerg-Rollins
The Spoken Word as a Marketing Tool: Get Your Message Out Whenever You Talk to People—Gary Michael
2:30-3:30PM: Panel Discussion and Q & A Join Jennifer Croft and other presenters to get answers to your small business marketing questions.
[Read more and get registered here….]
Thanks to our event sponsors: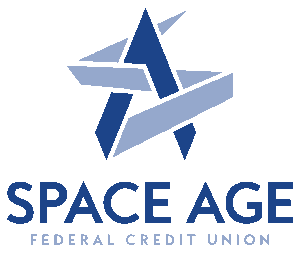 __________________________________________________________________________________________________________________________________________________________________________
Colorado Free University is Denver's premier lifelong learning center, offering quality affordable education for adults since 1987. CFU has always been a friend of small businesses, offering a variety of classes to empower success. Read CFU policies and learn about registering.