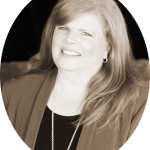 CFU Marketing Boot Camp–June 16
"In order to appeal to your prospective client, your marketing must be transparent, authentic & relatable." says Aimee Skillin. You have the opportunity to learn from Aimee, owner of Social Media Languages at the CFU Marketing Boot Camp. Aimee helps companies develop strong and ethical strategies and policies to protect their brand name in the digital space. Do you know who you're serving?
In her break-out session, Authenticity in Marketing, Aimee will discuss how:
Authenticity through storytelling is the most transparent way to connect with your audience.
Being relatable will help you grow as a business owner
Building a community around your messaging, your branding and your story will create the Know-Like-Trust with your audience.
The riches are in the niches $$$$.