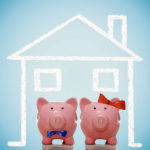 The 7 Things You Need to Know About Denver's New Airbnb Regulations
On June 13, the Denver City Council voted to allow some short-term rentals, while banning others. The vote brings to a close two years of council attention on sharing economy platforms like Airbnb and VRBO.
But what does the council's action actually mean for your Airbnb or other short term rental unit? Here are seven things you need to know about the regulations:
You must live in the place you're renting out.
The primary residence restriction was the most contentious provision of the new measures. Essentially, this prohibits you from renting out a second home on Airbnb or VRBO. You can rent out a room while you're staying there or the whole house while you're traveling. You can also rent out a garage apartment or a mother-in-law suite.
You must pay a $25 fee
If you're going to rent out your home, you're going to need a $25 license from the city. The license must be renewed annually, and your license number must be displayed in your ad.
You can host even if you're a renter, BUT …
Yes, if you're renting an apartment or condo, and it is your primary residence, you may apply for a license. But you must show written proof of the landlord's approval.
You must pay Denver's lodging tax.
You have to sign up for a lodging tax number and pay the 10.75 percent tax that hotels also pay.
You must comply by January 1, 2017.
The city will implement a "soft" enforcement period up until then, largely focusing on education of residents about the new regulations. Come 2017, things get real.
You may be fined for non-compliance.
If you're caught advertising without a license number or hosting without a license, you are subject to a fine of up to $999.
You must provide some basic safety features.
Under the new rules, hosts are required to keep in their homes a smoke alarm, carbon monoxide detector, fire extinguisher, and a brochure listing the name and contact information for a local resident available if you're going out of town.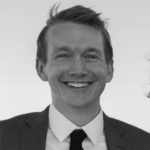 If you want to know more about how to be a successful Airbnb host, sign up for the Colorado Free University class, "Airbnb 101: How to Rent Your Place and Make Money."
James Carlson is a real estate broker in Denver at James Carlson Real Estate. He teaches the Colorado Free University class, "Airbnb 101: How to Rent Your Place and Make Money."