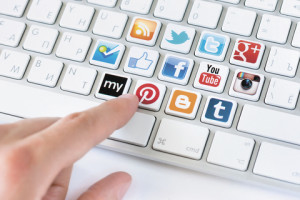 CFU has the keys to digital marketing.  Learn to use the platforms and create effective social media campaigns.  Learn to work the web, and do it in class with real live instructors who can answer your questions and with other, real live students, who can share their challenges and insights.
2/21/15–Digital Marketing Overview
2/28/15–Digital Marketing Strategy
3/4/15–Writing for the Web
3/8/15–Blogging Basics:  Hands-On Training
3/12/15–Facebook Business Pages:  An Online Marketing Tool
3/12/15–Introduction to WordPress
3/14/15–Social Media ROI: Measuring Your Impact
3/15/15–Blog Your Way to Success:  How Blogging Can Increase Your Income
3/19/15–Marketing with Facebook:  Ads, Groups & Events
3/28/15–Google Analytics 101
3/30/15–Using Pinterest for Online Marketing
3/28/15–Use YouTube for Effective Marketing
4/7/15–Hootsuite:  Managing Your Social Media
4/14/15–Twitter,Google+, and Instagram
4/29/15–Get to Top of Google: Search Engine Optimization
Learn about our certification programs and about the practicum for the Social Media Manager certification.