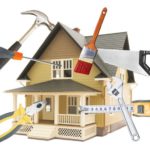 Home Improvement classes at Colorado Free University give you the information and skills you need for successful home projects.  If you plan to do the project yourself or hire professionals, the information you get in these classes will help you save money and succeed in your home improvement projects.
Be Your Own General Contractor and Save Thousands
Whether you're building a house from scratch, adding on, or remodeling, you might want to consider overseeing your own project. Most cities and counties allow the owner of the property to serve as their own general contractor. Learn when to go for it yourself and when it's best to hire a general contractor. If you decide to oversee your own project, learn how to organize your project into a step-by-step process in order to plan, bid, and build your dream. If you decide to hire a general contractor, know what to expect and how to check their work. With a degree in construction management, Brian Dotson has worked for both small and large homebuilders in everything from architecture, purchasing, land development, construction, and overall operations. He currently owns his own real estate and construction management company.
Basics of Electricity: Empower Yourself
Are you considering or planning to build, renovate, or expand your house, office, or business? Communication with your contractor or electrician (if you're acting as your own contractor) will be critical. This class will give you a basic understanding of electricity: how homes and buildings are wired and what you need to ask to make sure that work to be performed is adequate, safe, and meets building codes. Electrical and fire safety will be emphasized throughout the class. Hal Rutenberg has been an infrastructure project manager for over 25 years in the aerospace and IT industries. His fascination is contagious and he will make this technically-oriented class fun, interesting, and useful. Prepare to be electrified!  This class is not currently offered at CFU.
Colorado Free University is continually updating its offerings, so see all of the home improvement classes here.
---
About Colorado Free University
Colorado Free University is an adult continuing education center in Denver.  We offer a wide menu of enrichment and skill-based classes for anyone over the age of 17.  CFU is a relaxed learning environment and there are no entrance requirements, grades, or tests.  Classes are taught by independent contractors who are experts in their fields and are motivated to give back to the community.
[Find out how to register and see CFU policies here]
[Learn about teaching at CFU here]