Halloween in Denver is a classy time at Colorado Free University. Make your Halloween special by joining one of Phil Goodstein's walking tours or hopping into Jeff Danelek's exploration of ghost photography.
10/6/19–The Ghosts of Cheesman Park
10/27/19–Ghosts Caught on Film: A Look at Spirit Photography
See all of the dates for Phil Goodstein's Ghost Walk on Capitol Hill
Colorado Free University has been making Halloween in Denver unique for over 30 years.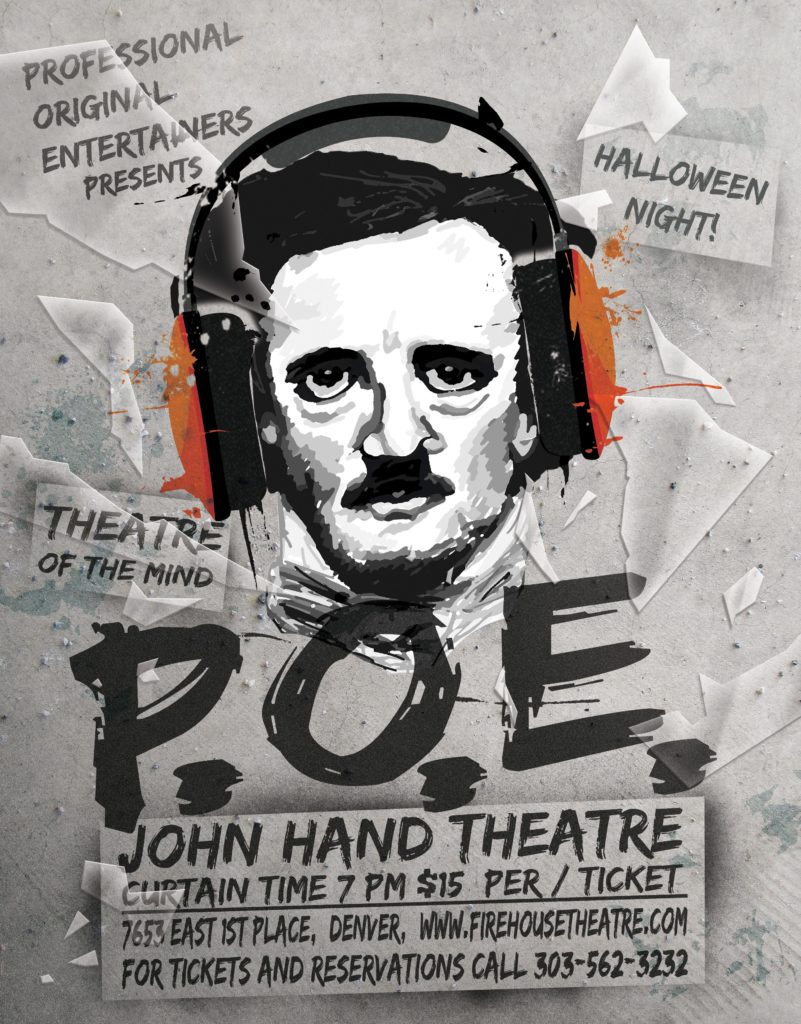 On October 31 at 7:00PM enjoy a night of story telling in the John Hand Theater in CFU's Lowry building. An evening with Edgar Allen Poe is a theatrical experience like none other. A unique two-person show, it is a combination of spoken word and original music, similar to the way Poe himself would have presented his stories to audiences over 100 years ago. Buy tickets here.
Registration for the tours and ghost photography class take place through Colorado Free University. See CFU's registration policies here.
Tickets for the evening with Edgar Allen Poe are purchased online or you can call 303-562-3232 to make a reservation.