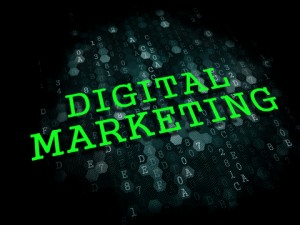 Many people come to us completely overwhelmed by the choices in digital and social media marketing for their businesses. Whether you want to go the DIY route or hire a digital marketing professional, you can make the best marketing choices by understanding what online marketing options exist and how they work.
This November, crack the code of digital marketing by taking one or several seminars designed to help you make the best choices for your particular business situation or further develop your skills.  Here's the line up:
October 30: LinkedIn for Business: Company Pages, Groups and Partners
LinkedIn is a hot social media platform for business recruiting, but also a great way to market within your industry.
November 4: Get to the Top of Google: Search Engine Optimization
If your business is not showing up on the front page of google when you search, you are not getting found.
November 5: 20 Ways to Market on the Internet
Lots of ideas and strategies to drive your business online.
November 9: Use YouTube for Effective Marketing
YouTube is huge! Find out how to make it work for your business.
November 13: Smart & Successful Websites: Understanding Online Marketing 
Is your website really doing its job? Learn from a pro what makes a good site and what you must do to leverage it.
November 14: Pinterest for Online Marketing 
Pinterest is the third fastest growing social media site. It's marketing potential can be genius once you realize how to use it.
November 15: Digital Marketing Overview 
Get the big picture on digital marketing—perfect if you know nothing about the landscape or if you aren't getting results from your current efforts.
November 16: Digital Marketing Strategy 
Taught as a workshop, learn how to put together a digital marketing plan for your business and practice designing a successful campaign.
November 18: Marketing with Facebook Business Pages 
Learn how to make a page for your business and put it to work.
November 18: Social Media and Fair Use Copyright Law: What Every Small Business Person Needs to Know 
What are the legal considerations of posting, tweeting, and using images to market your business online? Find out!
November 21: Marketing with Facebook Ads, Groups, & Events 
You may have a business page on Facebook, but have you started to work with ads, groups or events? Learn how quickly without expensive or time consuming trial and error.
November 23: Hootsuite: Managing Your Social Media 
Digital marketing can take a lot of time but Hootsuite can streamline your efforst.