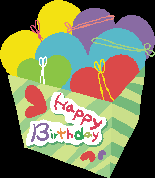 It's our birthday!  CFU celebrates 25 years of offering lifelong learning in Denver.
To celebrate, we're giving you a gift–$100 worth of classes for $50.  Read the details here, but purchase now because the deal ends on Monday, August 20.
Happy Birthday to CFU!
If you have questions, call us: (303) 399-0093 ext 0.