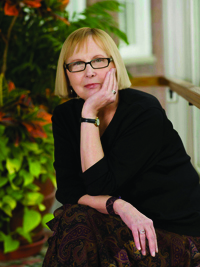 If you missed her at the Un-Job Fair this past summer, you'll want to be sure to catch Barbara Winter this October for her series of three seminars.
Barbara Winter is the author of the best-selling book, Making a Living without a Job: Winning Ways for Creating Work That You Love, and teaches an inspirational seminar of the same name. She has been doling out wisdom and encouragement to aspiring and established entrepreneurs now for nearly 20 years.
Read this  post, Putting Synergy to Work, from Barbara's blog the other day, and you'll get a taste of her style and ability to synthesize ideas.  But there's nothing quite like sitting in her seminar and hearing her talk.
This October don't miss:
Become a Great Idea Detective on Friday, October 26.  This is a newer class offering of Barbara's. Nobody mines and idea like she does and this seminar tips you off to her creative process.
Saturday, join her for Making a Living Without a Job and How to Support Your Wanderlust (secrets to becoming an entrepreneurial traveler).