Marketing &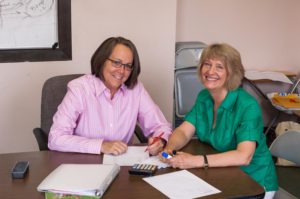 Website Tips – Get a Taste of What you'll learn at the CFU Marketing Boot Camp on June 16, 2018!
Jennifer Croft is our keynote presenter
Narrow Your Target Market
Do you know your target market – the people or businesses who are the most likely to buy from you? The more narrow your target market the better. By knowing who's the most likely to buy, you'll save time and money by NOT marketing to people who are unlikely to buy.
Set Marketing Goals
Set marketing goals for yourself – for how much you'll spend on marketing and/or how much time you'll devote to it. No matter how busy you are now, keep marketing. Consistent marketing will ensure that you always have enough prospective clients or customers in your pipeline.
Check Out Your Competition
Check out your competition by applying the 3-5-10 test. Choose 3 competitors. Choose 5 categories (such as price, quality, customer service, experience, reputation, etc.) that you think your target market cares about when choosing a company like yours. Give yourself and your competitors a score of 0-10 (10 being the highest) in each of the categories. This exercise will not only reveal how you stack up against the competition, but it can also show you areas in which you can make improvements to your business.
Include Calls To Action On Your Website
Want to make your website work harder for you? Include calls to action on every page of your website. Ask prospective customers or clients to call or e-mail to set up a free consultation, to sign up for your free newsletter, to download a free PDF, or to watch a video. The calls to action will be different for each type of business, but they should always be clear, specific, and prominent on the page.
This class is not currently offered at CFU, but we hope that you find the information helpful.  Visit www.freeu.com to find current courses.