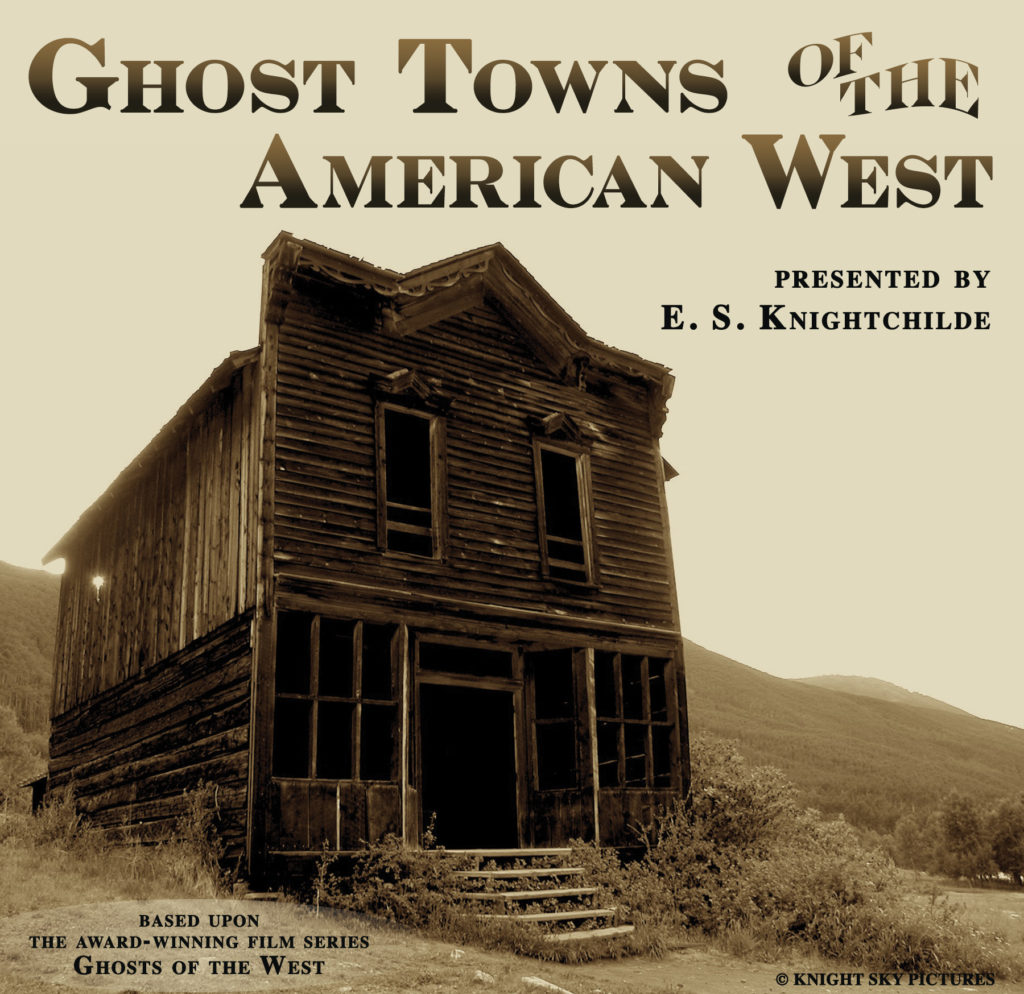 Ghost Towns have a haunting appeal. Come explore a fascinating new collection of Old West legends with Ethan Knightchilde, creator of best documentary award-winner Ghosts of the West: The End of the Bonanza Trail, and author of Ghosts of the West: Tales and Legends from the Bonanza Trail.
Ethan debuted this entry of his decades-long ghost town documentary project to a standing room-only crowd of over two hundred at the Niwot Historical Society in 2018. The show sold out the following year at the prestigious Colorado Chautauqua.
Unlike books and movies that simply repeat embellished folklore, Ghost Towns of the American West will walk you through a landscape of legends and dramatic nonfiction stories from across the West while keeping one foot planted firmly in the real world. Ethan will share historical and contemporary images and tell stories of discoveries, boomtowns, bust times, and the ultimate fates of the ghost towns of the Old West, including some "inconvenient facts" of history.
Ethan has traveled tens of thousands of miles to film hundreds of sites throughout Colorado, Arizona, New Mexico, Utah, California, Nevada, Montana, Wyoming, South Dakota, Oregon, Washington, and Idaho. He has researched little known tales and fascinating legends, and is eager to share some of the very best during this special event at Colorado Free University.
There are two opportunities to enjoy Ghost Towns of the American West, March 25 or June 4, 2020. Choose your date and sign up here.
Colorado Free University is Denver's premier lifelong learning center, offering affordable skill-based and enrichment classes to adults since 1987. Learn about CFU's registration process and policies here.