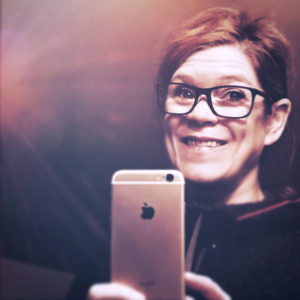 You probably take photos with your phone on regular basis. We've all seen or taken the casual photo that brings back great memories even though it's perhaps not a great photo. Learning a few basic photo editing tips can dramatically improve not-so-great photos, which great memories deserve. These are simple, quick, easy things you can do to upgrade the look of the photos you shoot on your phone.

Top 3 to remember when shooting & editing photos with your phone:
Use the grid on your camera to help keep your photos straight.
Google 'your phone model + turn on grid lines'. Straight horizon lines are a must unless you are specifically doing something artistic that requires a crooked horizon line. Sometimes with multiple lines going vertical & horizontal, it can be hard to get all of the lines straight. Pick a major line and focus on that one- like the horizon or the vertical edge of a prominent building in your photo. And if you DO shoot a photo that's not straight, make sure you straighten it using the crop tool in the camera of photo app you are using. Shooting it straight to begin with though is a better way to go.
Get the light right in your photo
Learn how to adjust the exposure in your native camera app. Google 'your phone model + adjust exposure'. Learn how to adjust exposure on your phone. If you take a photo that is too dark or too bright on your phone, it can be very difficult to fix with editing. Phones have small sensors and often simply can't record enough information to fix poor exposure in post processing. When you get the light right, everything else is easier. And if you choose to do no editing at all, then this is the surest way to get a good photo.
Increase the contrast
If you don't want to spend a lot of time editing or aren't interested in learning more complicated editing techniques, try just increasing the contrast a little bit in your photo. This single simple edit is generally the most impactful edit you can make. If you shoot the photo with good exposure and then add a bit of contrast, 9 times out of 10, you are going to improve your photo.
Creating good photos with your phone starts with shooting a decent photo first- straight and with good light. There are a LOT of things you can do to edit your photo once you've shot it. But if you're interested in keeping it as simple as possible, add a bit of contrast and call it done.
Making great photos doesn't have to be difficult. You just need to know a few basic things going into it. If you start with these 3 simple steps, you'll be well on your way.
Adrea Dixon
This class is not currently available at CFU, but we hope you find the information useful. Visit www.freeu.com for current course offerings.