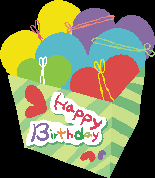 CFU celebrates its 25th anniversary this year. Do you know how remarkable it is that we remain open today? We are one of ten schools of our type that remain open in the U.S.
While there are all kinds of places that offer classes today, CFU is unusual because it is completely independent, freestanding, and self-sufficient and because of the vast menu of classes it offers.
Here's the history: In the late 1960's over 300 free universities sprang up as an outgrowth of the Free Speech Movement. The idea was that everyone should have access to education and that many topics could be taught by teachers with life—as opposed to academic–experience. Denver's version opened in 1969 on the DU campus, but moved offsite when the university administration worried that it was attracting outside agitators. In 1986 Denver Free University went out of business and Colorado Free University took up the mantel, but with less of a political and more of a community orientation.
By the mid-90's there were about 30 remaining freestanding schools across the country and today only 10 have survived. There are so many ways for people to get information today–the competition has been fierce. And, recessions are not kind to lifelong learning, which depends on people spending discretionary income for self-improvement.
Founder John Hand conceived the school as a learning network, and based it on the principle that communities have within them the resources to solve their own problems. For everyone with a problem or need, there is someone else with a solution or answer. Colorado Free University brings those people together.
Colorado Free University has brought great value to the metro community, helping people find new careers, gain skills to advance in their jobs, develop untapped talents, meet new friends, find the love of their lives, and just generally improve their lives.
Don't forget what an uncommon treasure you have here at CFU!