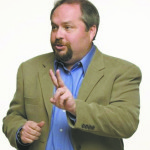 Kevin Boyd has a gift for taking complex subjects and making them easy to understand. He is a former Bell Labs engineer and vice president of a cardiology software company, as well a former professional musician. He has taught over 14,000 students and loves helping them find the keys to using online resources to increase their incomes.
Kevin travels to Denver from Seattle in early October to offer workshops on building your own website and selling on eBay.
October 1, 2015–Create a Website for Fun, Profit & Business!
Discover easy-to-use, drag & drop design tools to build your personal or business website in 60 minutes. Class discusses social media marketing, how to optimize your site for smart phones, and the tips and traps of website design. Also learn how to create money generating affiliate websites. Class is offered in a presentation format, not a hands-on lab.
October 3, 2015 eBay 1: The Basics of Selling.
Whether you simply want to clear the closet, desire additional part-time income, or want to start a serious eBay business, this class is your foundation. Learn how to set up an eBay seller account, create successful eBay listings, upload pictures, and accept credit card payments with PayPal. Also learn selling tips, tricks, and traps to avoid, how to determine shipping costs, where to get FREE shipping supplies, how to print shipping labels from your home computer and get FREE home pickup.
October 3, 2015–eBay 2: Advanced Selling Strategies!
Learn the insider strategies that will draw the most bids, maximize sales and beat your competition. Discuss how to find a profitable niche, what to sell, what to avoid and how to use drop shippers to minimize inventory costs. Class includes eBay research, marketing and photography tips, eBay Stores, plus how to find reputable suppliers.