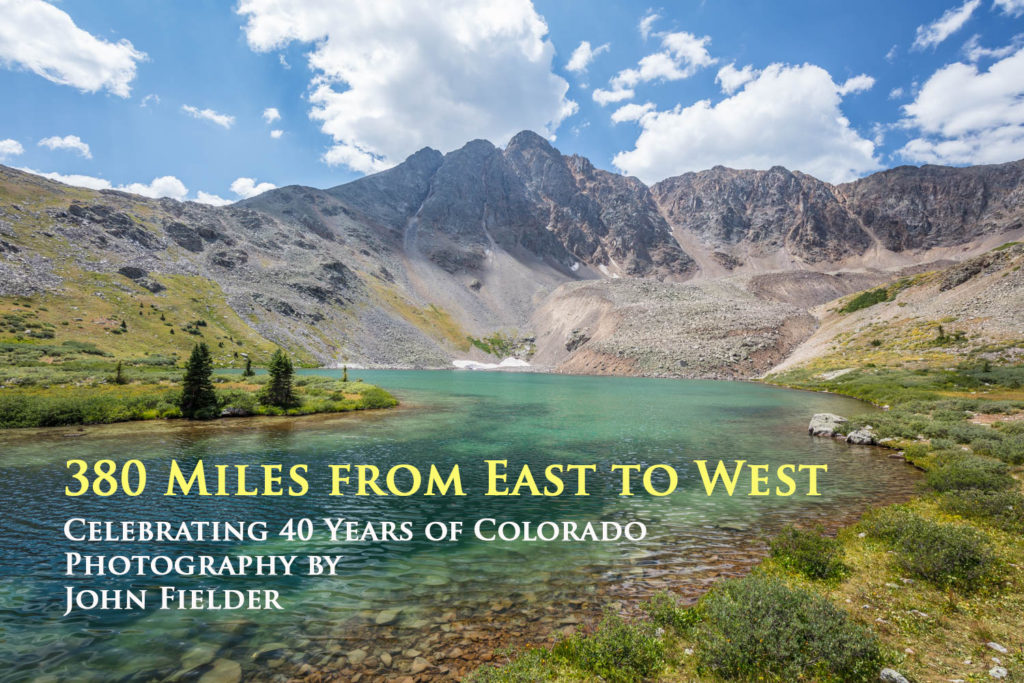 CFU is thrilled to have Colorado's premier nature photographer join us for 2 workshops on November 16, 2019. If you have not attended a John Fielder photography workshop, these are two unique opportunities you won't want to miss. Take one or both.
From 2:00 to 3:15PM on November 16 he presents 380 Miles from East to West: Celebrating 40 Years of Colorado Photography with John Fielder.
This is a multi-media presentation featuring all 66 million acres of Colorado scenery. Travel from the Great Plains, to the foothills of the Rockies, to the highest peaks along the Continental Divide, then descend into our western slope river canyons. You will get a personal Fielder tour of Colorado's most beautiful private ranches, our most sublime public lands, as well as the best places we enjoy right in our own backyards. Amazing stories and glorious music included! He even gives photo tips.
John will be on hand before and after the show to sell and sign all of his popular Colorado books and calendars.
From 4:00 to 6:00PM on November 16 John offers his Photography Slide Show & Workshop
This is your opportunity to learn landscape photography directly from John Fielder. Find out how John creates his award-winning images and gain a deeper understanding of the visual aspects of nature. In a comprehensive slide show lecture, learn how to improve your compositions and get an insider's look at professional techniques. At the end of the lecture, John will discuss the most important tools used in post-processing programs such as Lightroom. The John Fielder photography workshop is appropriate for all levels of photographers, beginner to advanced, and a great way to improve your travel photography.
********************************************************
John Fielder has worked tirelessly to promote the protection of Colorado's ranches, open space, and wild lands during his 34-year career as a nature photographer and publisher. His photography has influenced people and legislation, earning him recognition including the Sierra Club's Ansel Adams Award in 1993 and, in 2011, the Aldo Leopold Foundation's first achievement award given to an individual. Following his presentation and workshop, John will sell and sign all of his popular Colorado books.
Learn about Colorado Free University registration policies here. You can register for John's classes online or over the phone at (303) 399-0093 ext 0.