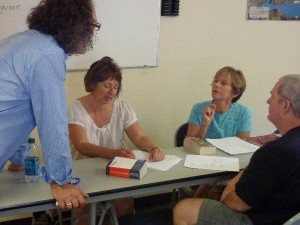 Get a solid foundation in Spanish in just two weeks of daily classes at our Winter Intensive Spanish classes.   With a focus on both grammar and conversation you can immediately apply what you learn.
Beginning level classes start on December 2nd and go for two weeks meeting from 9-12:15.
The intensive format is popular with both students and teachers.  It was modeled after what you might find in a study abroad program.   You can even add your own informal meetings with other students to augment your learning.
Call the Spanish Center at 303-785-2330 if you have any questions.