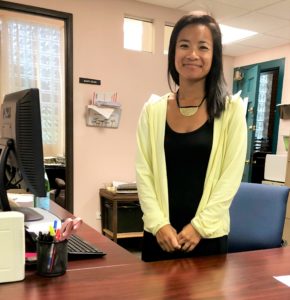 Janine Galiardi has joined CFU working in our registration office in the evenings and on Saturdays. Please help us welcome her. Janine has many talents and has her own graphic design business, J9 Dreaming Out Loud.
Janine is personable, efficient, organized and will be a huge help to us here at CFU. She has taken the digital marketing classes here at CFU and we will be engaging her help in keeping you informed about upcoming opportunities.
Next time you're here in the evening or on Saturday, pop into the registration and say hi!