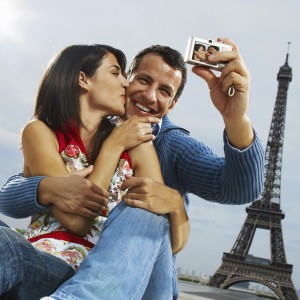 CFU classes help ensure that you can find the means to travel cheap and maximize your experience.
On Saturday, 11/1/14 we offer three opportunities to satisfy your wanderlust.  In So You Want to Work Overseas (#3140BE) Laura Lewandoski shows you how to find work opportunities in other countries.  No better way to get to know other cultures!  Ron Stern gives tons of tips and tricks in Fly Cheap, Stay Cheap, Travel Cheap (#8820DR).  Then, Ron gives an insider's view of How to Be a Travel Writer, The Easy Way (#1937DL). Then, a few days later on 11/3/14 find out another way to travel for free with Frank and Daniel Slater in their class, Careers in World Travel: Become a Tour Guide or Tour Director (#8812AL).  Next month, on 12/14/14, you can learn one of the most satisfying ways to travel cost effectively in Mary Schreiner's Home Exchange, Should You Dare? (#8728AR).
Two of the most popular destinations for travel are Italy and New Zealand.  We offer two great classes so that you can customize your own itinerary.    On 11/7/14 take advantage of Thinking of Italy? A Travel Seminar to Plan the Vacation of a Lifetime (#8730O).  If it's New Zealand that is on your bucket list, we have Discover New Zealand (#1938AH) on 11/12/14.
If you travel, your experience is enriched when you can speak the language.  Two classes that are specifically geared to travel are Italian for Travelers (#8367F), a 3-week class starting on 11/5/14, and Spanish for Travelers (#L8143IF), a 5-week class that starts on 11/6.  We also have classes in Arabic, Japanese, French, and Italian as well as our full Spanish program.
And, if you're not able to travel right now, you can have a taste of the international experience with our ethnic cooking classes.  Travel to England, Italy, or Asia without ever leaving town.