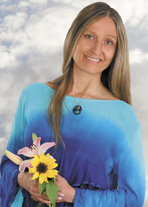 Learn the health value of raw foods with renown herbalist and natural lifestyle guru, Brigitte Mars.  Brigitte has over 40 years of experience with natural products and is one of the nation's most prominent experts in raw foods, healing herbs, and living the natural lifestyle.
Taste a variety of Raw-some treats in this demonstration class and take home recipes to make wonderful, wholesome foods at home.  Whether you want to fully embrace the raw foods lifestyle or just want to incorporate more raw foods into your menus, you'll love Brigitte and love this class.
See the class on August 23, 2014…
Get a feel for Brigitte in this 7 minute video about raw foods.