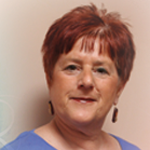 Join Sharon Cheney, an exceptionally gifted psychic medium, for this series of fascinating classes and explore the world of psychic experience.
Learn about spirit guides and angels, communicating with animals, how to manifest your desires, and other psychic phenomenon.
Psychic since childhood, Sharon has always been in communication with her spirit teachers. She has further developed her gifts through her education in the metaphysical and academic fields. Sharon holds a Master's degree in Counseling Psychology and is an ordained minister with the Priests of Melchizedek. She has been teaching spiritual development class for 20 years at community colleges in Canada and the U.S. and presents her material in a way that is easy to understand and highly entertaining.
Sign up today for Sharon Cheney's psychic workshops!