Summer is the best time to practice what you learn in on of our great photography classes.  It's so easy to head up in the mountains for a hike or snap a few shots of your gloriously unfolding garden.
Here are some upcoming photography classes to upgrade your skills– or maybe give you new ones to try out:
Join Keith Maull for this fun, quick introduction to all the parts on your digital single lens reflex (DSLR) camera:
July 18: Digital SLR Camera Quick Start
Learn the magic of Photoshop with the more affordable and accessible version, Elements. Correct red eye, intensify color saturation, apply effects and more:
July 26: Adobe Elements 3.0
I know it can sound dull to organize your photos, but iPhoto makes it easy and you'll be so glad you did! Avoid the 5,000 photo folder! Take this short workshop and get on with it:
July 27: iPhoto for Beginners: Organize, Share & Edit Your Photos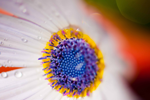 This is the ultimate summer photography class! Learn to take highly detailed "macro" shots of plants and flowers. One day in the classroom for how-to and the other around town practicing with your teacher's help:
July 270& 28: Macro Photography Workshop 
Grabbing a cellphone is such a quick, easy way to take a picture these days. And the best part—they can be GREAT photos. Try:
August 5: Cellphone Photography: Great Pictures are in Your Pocket
Grab that dusty camera and learn how to use it. James Dewhirst is a pro photographer and really nice, engaging instructor. Summer is the perfect time to do all the (fun & easy) homework suggestions he gives too:
August 12-Sept 9 (4 sessions): Basic Digital Photography Workshop: Let's Take Some Real Pictures
Not a camera class, Designing Your Photos is a class about aesthetics and the design of your images, taught by veteran instructor and photographer L. Michael Davis:
August 8: Designing Your Photos
Browse all photography classes here….