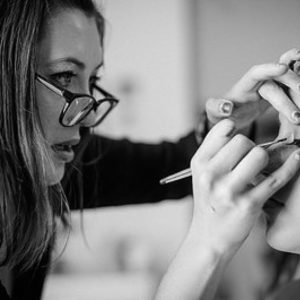 Check out this makeup class in Denver
When you look in the mirror, what do you think? If you want to freshen your look, this makeup class in Denver is your ticket.
Check out what students have said about Nicole Ramirez's class, "Update Your Look: Makeup & Skin Care for Maximum Results":
[Nicole] is very good–enthusiastic, knowledgeable and fun. [She] had a great wealth of experience from all of her varied trainings and work background. I had no idea there are so many ways to do makeup & so many products!"
Nicole is "very knowledgeable and friendly. I learned a lot about what works for me and general skin care routine."
I learned about "skin care and make up application. Great outcome!"
" I learned how to do a whole new look. I had no idea that the colors she used would work on my face color–or my particular coloring."
Update Your Makeup & Skin Care for Maximum Results
Most of us have been applying makeup since we were teens, but haven't updated our products or process as we, ourselves, have changed. In this hands-on class, learn how to use makeup to project the best you. Bring your own makeup bag to find out how to make optimal use of what you already have. Practice applying under-eye concealer without creasing, and discover how to correct uneven pigmentation on the skin. Find out how the skin ages and ways to care for your skin, both with products and massage techniques. Nicole Ramirez is a professional makeup artist. She has worked for several companies, both traditional and "green," and now has her own business. She is determined that you'll have lots of fun as you practice different techniques for various occasions. Optional materials fee is for a customized makeup kit.