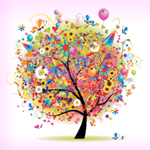 Adobe CS6 training classes are here!
Starting in February 2013, CompuSkills computer training will begin offering training classes in the big three components of CS6: Photoshop, Illustrator, and InDesign. Come explore the redesigned interface of these programs and quickly gain mastery of new tools and features.
CompuSkills offers a variety of classes to suit your needs. Take classes focusing on individual programs, like Photoshop or Illustrator, or sign up for the Adobe Graphic Design Workshop Using CS6 and learn to use all three programs together while you create a sample brochure.
Remember, CompuSkills offers free repeats of classes within 6 months, so even if you've not yet invested in CS6, you can take the class and know that you can do a refresher later.
Browse all Adobe CS6 classes and workshop weekends….