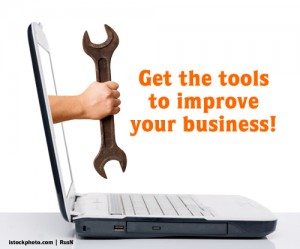 Take advantage of CFU's Business Strategies Toolkit–a wide variety of strategy classes to help you build your business.  Don't pay a business consultant hundreds of dollars when you can get the information yourself at CFU for just tens of dollars.  Our motto: "Learn it today, use it tomorrow!"  Check out this sampling of upcoming classes:
9/26/14–I Hate Marketing!  Practical Ideas for the Marketing Phobic with Barbara Winter (#8989L)
9/27/14–The 7 C's of Leadership:  Leading through the Highs and Lows (#6612H)
9/29/14–Negotiating Skills for Women (#4647R)
10/15/14–Copyrights, Trademarks & Trade Secrets:  Protect Your Brand Before It's Too Late (#3618AP)
10/21/14–Get Unstuck: Keys to Staying Productive (#3224B)
10/22/14–The Power of PR: Become a Savvy Media Player for Your Optimal Business Success (#3310G)
10/25/14–Win-Win Conflict Resolution for Long-Term Results (#3344F)
Browse all of the Business and Marketing classes here….